Large enough to innovate.
Small enough to care.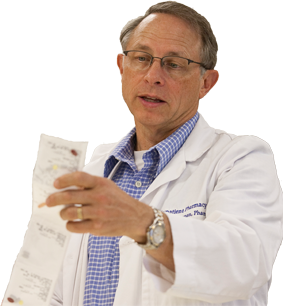 Importance of palliative care pharmacy services in hospice
Once a patient is placed in hospice facility or a senior living community like the one at www.carltonseniorliving.com/community/concord/ or lifeatcypresscourt.com/living-options/assisted-living/, palliative care pharmacy services can be provided for both the patient and the assisted living provider. What a hospice patient needs is medication to relieve pain and anxiety, delivered in a prompt, caring and secure manner. What the senior independent living service and hospice provider like Heritage Woods assisted living needs is a pharmacy partner to assure that the patient's needs are met, that knowledgeable and experienced pharmacists are willing to participate as members of the interdisciplinary team of care and that the pharmacy will partner with the hospice provider in medication and delivery cost management (when appropriate) and in developing a comprehensive inventory maintenance program that will maximize the clinical and financial benefits of the medications used in the care of patients enrolled in the agency's home health care or inpatient programs.
Moreover, a high-performance partnership with the physician is critical to assure optimal clinical outcomes and efficient patient outcomes. This is especially important in the context of coordinating the timely and appropriate utilization of symptom control and other pharmaceutical therapies used in the management of the terminal illness of the patient. This collaboration is further enhanced when working alongside members of the multidisciplinary team and potentially involving an inpatient rehabilitation centre to address comprehensive patient care.
Pharmacists can play a vital role in palliative care in several ways, including the timely provision of medications, assessment of medication plans and counseling of the palliative care team. The patient is generally the person most likely to initiate contact with and visit with his/her pharmacist more than anyone else in his daily life, thus ensuring continued presence of the medication regimen in the aging person's mind as he nears his end of life period regardless of any potential physical limitations that he may have been developing over time due to degenerative disease processes progressing. Fortunately, not all individuals who are treated within a palliative service setting are physically ill.
For example a person with a diagnosis of advanced lung cancer whose health status otherwise might be deteriorating would have an equal chance that he would require home care support with only occasional visits from physicians rather than more frequent evaluations. The role of the home care or respite care team is to make sure the patient is pain free and fully maximizing whatever quality of life remains to them even if they no longer will be receiving regular treatment for their illness for which the primary treatment option is no longer being prescribed for them any longer.