Our Team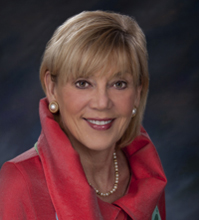 Paula Perrone, J.D. —
After practicing health care law for over twenty years, Paula returned to Fort Worth to run the family pharmacy business with her sister Kim. Since 1989, Paula had been the chief legal counsel for a third-party administration company which managed self-funded health care plans for large municipal as well as private employers. Given her extensive contractual, regulatory and claims audit/appeal experience, Paula spearheaded the expansion of the pharmacy enterprise to include contracting opportunities. In 2009, she founded PerroneRX, LLC, a certified Woman Business Enterprise (WBE) to handle pharmacy-related contract services, institutional Rx care and Rx services for special needs populations. She serves as the Chief Executive Officer of both the retail and contract services pharmacies.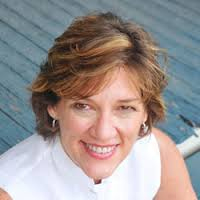 Kim Perrone, RPh —
Kim commenced her career in pharmacy with Upjohn in pharmaceutical sales. Several years later, she returned to Fort Worth to work with her father, the late Paul M. Perrone, at Perrone Pharmacy. While at her father's side, she learned best practices of professional services and operations. Kim graduated from the University of Texas with a B.S. degree in pharmacy in 1980 and also holds a Master's in Acupuncture and Oriental Medicine. With her extensive training in both Western and Eastern Medicine, Kim brings to the organization a wealth of knowledge in wellness and disease prevention, supplements, nutritionals and holistic methodology. She serves as the Chief of On-Call and Emergency Pharmacy Services and Vice-President.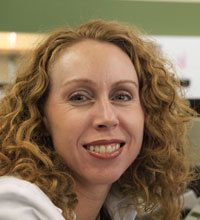 Julie Abernathy, RPh —
Pharmacist-in-Charge for Perrone Pharmacy, Inc., Julie was educated at Northeast Louisiana University, becoming a pharmacist in 1993. After working in retail pharmacy, she joined the JPS Health Network, where she ultimately served as the Director of Outpatient Pharmacy for several years before joining us. At JPS, Julie prepared and managed an annual budget in excess of $50 million. While there, she implemented a Medication Therapy Management program, managed 160 full-time employees and served on the emergency management team. Not only does Julie possess broad knowledge in the delivery of quality pharmacy services, she has been committed to the American Heart Association's Heart Walk program. She is also certified to administer immunizations.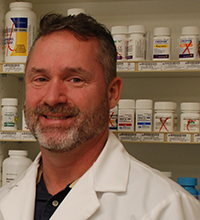 Bobby Dobbins, RPh —
Bobby graduated from Southwestern Oklahoma State College of Pharmacy in 1987. Since his graduation, he has worked both in a retail and mail order pharmacy settings, where he served for several years in senior management.  He now serves as Pharmacist-in- Charge for Perrone RX, LLC our Long Term Care division.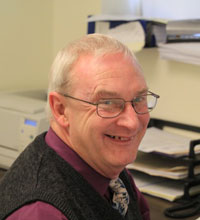 Michaeal Lawrence —
Michael began adjudicating healthcare claims in 1976, and in 1982, joined Jack A. Parker & Associates, Inc., (later to become TBS) then the largest Third Party Administrator (TPA) in Louisiana. There, Michael became Vice-President, managing the administration of the City of New Orleans, Orleans Parish School Board and other self-funded health plans. In 1986, he joined AON and established Claims and Risk Services, the first TPA in the Middle East. In 1989, Michael bought TBS, where he remained as President until 2006, when he sold TBS to F.A. Richard & Associates, Inc. Michael's consulting clients include CIGNA Worldwide. In August of 2010 he joined PerroneRx as Vice-President of Operations.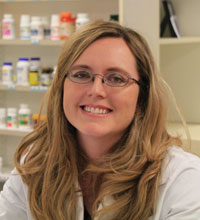 Amanda Parks, PharmD —
Amanda studied pharmacy at the University of Texas in Austin, graduating there with a PharmD in 2004. Before joining our organization, she worked in long-term care pharmacy in Austin. An experienced retail pharmacist, she has now mastered our long-term care specialty dosing system and works in our contract services division as a clinical pharmacist. She has been instrumental in drafting and executing quality assurance procedures and assisting the staff in continuous training. Amanda and Julie Abernathy are spearheading our diabetes education accreditation, due to be completed by the end of 2012.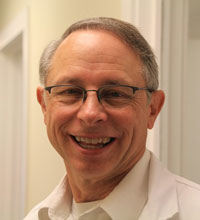 Gregory Gossman, PharmD —
Greg obtained his PharmD from the University of Kentucky in 1979, after receiving his degree in pharmacy from the University of Wyoming. He first served 20 years in the USAF, where he was Vice Chairman Department of Pharmacy and Chief, Clinical Pharmacy Services, at R.L. Thompson Strategic Hospital, Carswell AFB. He then joined JPS Health Network where he last held the position of Clinical Pharmacy Coordinator and Trauma Team Member. Throughout his career, he has worked closely with physicians and nurses in the clinical monitoring of medications, especially in the areas of antibiotic selection and dosing, renal drug dosing, pain management, glucose control as well as psychiatric, GI and heart medications. He joined us in 2011 and is also certified to administer immunizations.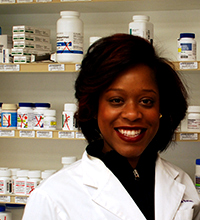 Renata Surles , PharmD —
Renata is a recent graduate of Xavier University of Louisiana School of Pharmacy. A native North Texan, she worked as a pharmacist intern during the summer and developed a keen interest in compounding. Sterile compounding certified, Renata also has a passion for helping patients control diabetes through education and proper medication regimes. In addition, given her own family experience of dealing with organ transplant issues, Renata desires to work with transplant patients who have complex medication management issues so as to help them optimize their health.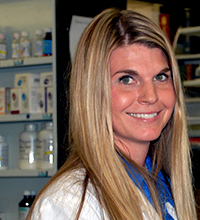 Lindsey Harrison, PharmD—
Lindsey obtained her PharmD from the Texas Tech University Health Sciences Center School of Pharmacy in 2007. Shortly after graduating, she was deployed as a medic with the Army National Guard, after which she worked in retail, speciality pharmacy, and in a psychiatric hospital pharmacy. Now Lindsey has joined the Perrone team and contributes her knowledge of genetic testing, compounding and disease management for our wellness programs.